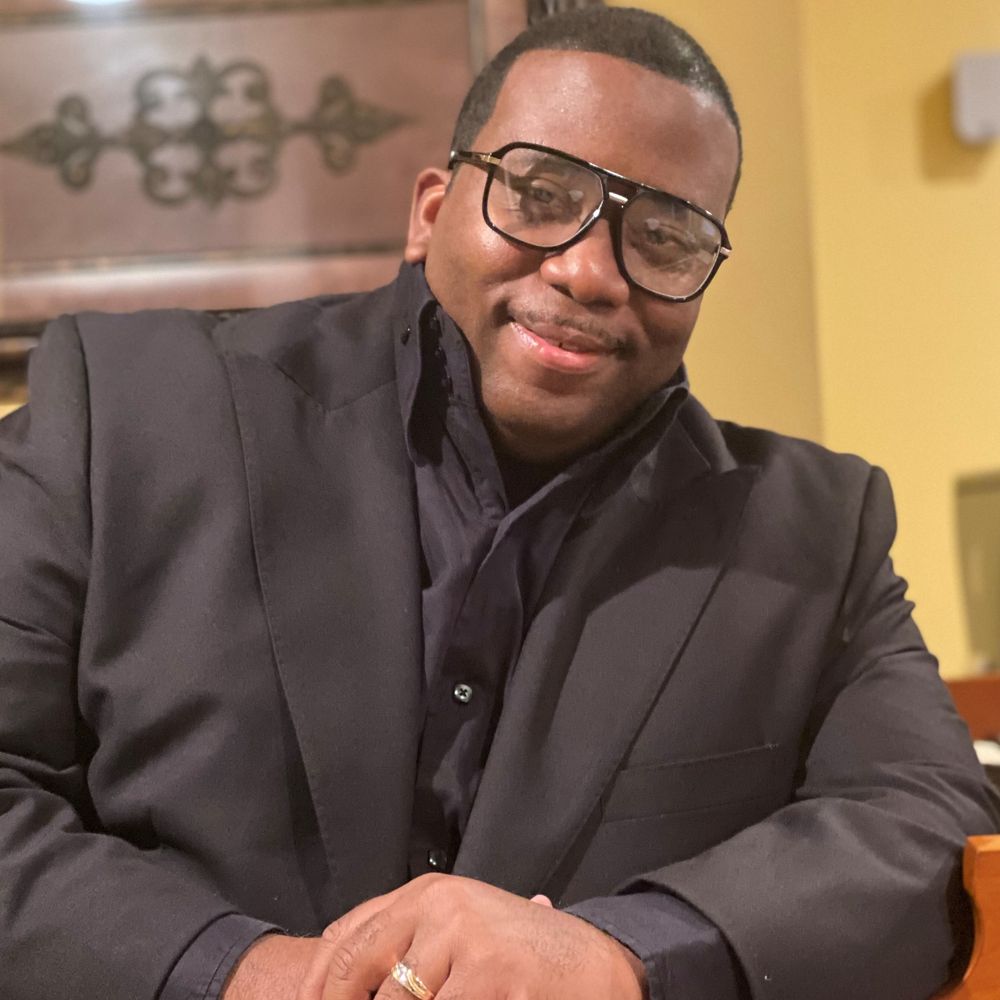 REDMAN CALDWELL
Main Producer, Engineer, Songwriter, ARRANGER & FEATURED ARTIST
To God be all the Glory for all the things that He has done. It is indeed a great blessing, and pleasure to have been chosen to help spearhead this Musical Journey of  Love, celebrating Deacon Herbert Moore,Sr. The Late Rev. Dr. Martin Luther King said a quote after Mahalia Jackson sang at one of the rallies in Chicago. He said that he believed that a singer like her only exists once every millennium. I can truly say that a man like Deacon Moore, Sr. only comes once a millennium, and for this we are grateful.
Thirty Eight years ago, I started my journey of music ministry when I was 11 years old. Since the inception of my musical start, God has truly been kind to me. The privilege to play my instrument to bless others has taken me many places, including the White House, Muhammad Ali's 70th Birthday, Internationally, and now serving at my 5th Mega church in 22 years. I said  all of that to say, Deacon Moore is one personality that I can remember from my youth who cared enough to give pointers on how to grace the instrument in excellence. The King Maker Project is a project that displays the characteristics of Deacon Moore, Sr. He is smooth, classy, jazzy and churchy all wrapped up into one person.
Producing this record was well prayed over, and thought out, even down to what sounds were used.  Working with these amazing featured Artist, Cosetta Bowser, Ronald Parks, Ben Pressley, Tyair Long, Michael Weatherbe, and Dexter Moore has been so refreshing. It has truly been a labor of love.
I would like to thank the Executive Producer, Herb Moore for making this a most pleasurable process. You Rock Sir.  Lastly, I believe that this project will be a tremendous blessing to everyone that hears it. May God bless Deacon Herbert Moore, Sr , and Happy 90th  Birthday.